Failing school taken over by new trust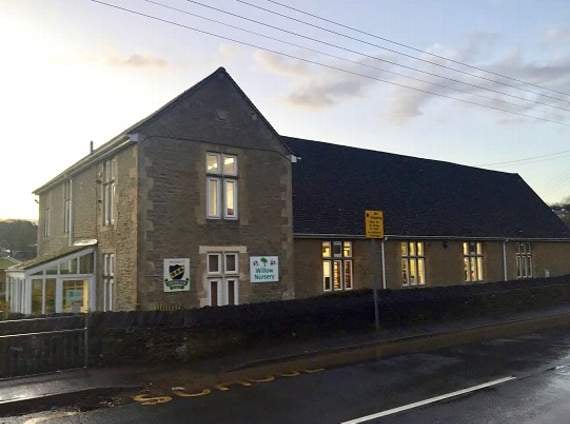 Subscribe newsletter
Subscribe to our email and get updates right in your inbox.
A PRIMARY school which has been in special measures for nearly two years will be run in future by a new multi academy trust (MTA).
The governing body at Dene Magna School in Mitcheldean says the new Forest of Dean Trust will launch on April 1, with the secondary as the lead school taking over the running of Drybrook Primary.
Dene Magna School headteacher Steve Brady said: "This is such an exciting time for us all. Building on the improvements that have been made in recent months at Drybrook, we can see the potential this school has and are certain that everyone will benefit from the wider resources that will be available as the school joins the Forest of Dean Trust."
A trust spokesperson said: "The new trust will take the best elements from the work Dene Magna has done in supporting schools over the years and fuse this with the highest quality primary school leadership, so that Drybrook School retains its rightful standing in the community.
"Over the Easter holidays, Drybrook School is expected to undergo some major refurbishments with children and staff returning to a school that has been modernised and decorated in a way that matches the next phase of the improvement.
"Drybrook School will be led by an executive headteacher, Ben Lyons, who has made such an impact at Forest View Primary School.
"Mr Lyons will remain as headteacher at Forest View Primary, and, alongside Steve Brady, will continue to drive improvements at Drybrook.
"This is a genuinely exciting time for both of our schools as it gives all through provision for the first time in an education setting in the Forest of Dean."
Drybrook Primary was issued with an academy order after being placed in special measures in April 2018. Dene Magna agreed to sponsor it after being approached by the Regional Schools Commissioner.
A joint letter to parents by Mr Brady and Dene Magna chairman of governors Dr Paul Weiss says: "We have a very good relationship with Drybrook Primary, not least because nearly all the children at the school move on to Dene Magna.
"One of our partner primary schools was in trouble and we believe that our desire for the best for our community meant that we could not sit back and do nothing. Our plans for support will utilise experienced, high-quality primary school leaders as well as key staff at Dene Magna who have always been involved in school to school support.
"There will of course be some changes along the way, but we are passionate that the name and reputation of Drybrook School will be reinvigorated over the coming months and years."
In a letter to Drybrook School parents and carers, the primary's chairman of governors Richard Jones said: "The governing bdy are delighted to be able to advise that, after almost two years of being placed into special measures, Drybrook School, from April 1, 2020, will become a member of the Forest of Dean Trust.
"The trust's principal sponsor will be Dene Magna School…
"We would like to express our thanks to all staff, parents and carers for what has been a period of great uncertainty.
"We are sure that you will understand the sensitivity of our recent discussions and can assure you that we have only now been able to provide you with this significant update.
"We would also like to take this opportunity of thanking our current Executive Head Teacher, Kate Burke, for leading the school since the summer last year, and continuing the excellent progress Drybrook has made during this time.
"This will be an exciting time for the school and its stakeholders and should help to reinforce the strong foundations built by the staff of Drybrook."
Parents and carers wishing to know more can go to an information evening at Drybrook School on Tuesday, March 3, at 5pm.
A period of consultation regarding the MAT is being held until March 13.
Comments
To leave a comment you need to create an account. |
All comments 0