Forest beavers removed over disease fear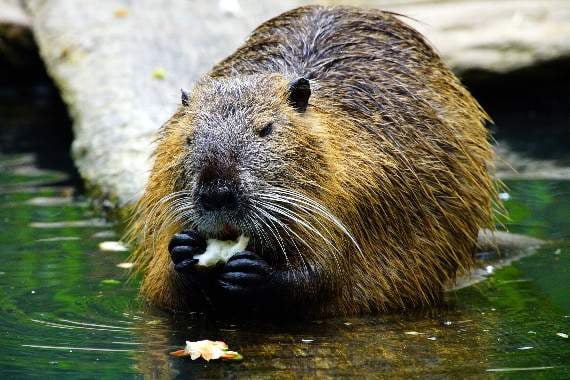 The pair of beavers released in the Forest last July are being removed over disease fears.
Subscribe newsletter
Subscribe to our email and get updates right in your inbox.
A PAIR of beavers released in the Forest are to be removed and replaced amid fears that they might be infected with a deadly parasite that can affect humans and dogs.  
Another Eurasian beaver imported from the same part of Germany was discovered to be carrying Echinococcus multiocularis (EM) – an infection from a parasitic tapeworm, which to date has not spread to the UK.
The Forest beavers were released into a six-hectare woodland enclosure with great fanfare by Environment Secretaru Michael Gove last July at Greathough Brook above Upper Lydbrook, 400 years after the mammal was wiped out in England, in the hope that they would held stop flooding by building dams.
Some critics warned of the dangers of reintroducing long-died out species, with the potential threat of damaging the current eco-system and spreading disease.
And in a blow to conservationists and wildlife lovers, the pair will now be removed and tested alongside other beavers imported from Germany, and then rehomed in "biosecure accommodation" before being replaced at the Forest site by a pair of captive-bred beavers. 
Though rare, humans can catch EM by accidentally ingesting tapeworm eggs through coming into contact with infected wildlife or dogs, or through foraging.
A spokesperson for the Forestry Commission's Forest of Dean Community Rangers said: "We appreciate that this latest news may come as a shock, but the trial will continue, monitoring water flows and ecological changes in the brook." 
They added: "Government testing for this disease found that a group of beavers imported from Germany had one animal which has since tested positive for EM, and as a result was euthanised. A review was then undertaken of this testing regime.
"All beavers from this group currently in England, including our two beavers at Greathough Brook, will now need to be tested further for EM and rehomed in biosecure accommodation. 
"The Forest of Dean beavers will be replaced by a pair of beavers that have been captive bred in the UK."
They said: "We have already seen water levels in the brook rise as the beavers built their dams, slowing the flow and holding back water in the valley.
"We want to thank all our volunteers and the local community of Brierley, the Pludds and Lydbrook and surrounding areas for really getting involved and following the progress of our trial.
"We will continue to keep you updated on how our new pair settles in and the changes they make to the site on social media and our website."
The group said the UK is only one of four EU states that is EM-free, and it was important to retain the status, which allows the UK to implement tapeworm treatment controls for travelling dogs.
The Department of Environment (Defra) and the Forestry Commission agreed to release the beavers into the wild last year.
Michael Gove, who helped set them free, said at the time: "The beaver has a special place in English heritage and the Forest of Dean.
"This release is a fantastic opportunity to develop our understanding of the potential impacts of reintroductions and help this iconic species, 400 years after it was driven to extinction.
"The project is an example of our wider approach to enhancing biodiversity. It is another step towards our aim of leaving the environment in a better state for future generations."
A Defra spokesperson said this week: "The government takes biosecurity extremely seriously and this continues to be a top priority for all animals and plants imported to the UK. 
"As a precaution, the beavers released in 2018 will be further tested and moved to a secure site, where wildlife contact can be reduced and the beavers can be checked regularly. 
"A new pair of beavers will be brought to the Forest of Dean from a disease-free source to continue the reintroduction project."
Comments
To leave a comment you need to create an account. |
All comments 0