Bypass boost as council stumps up report funding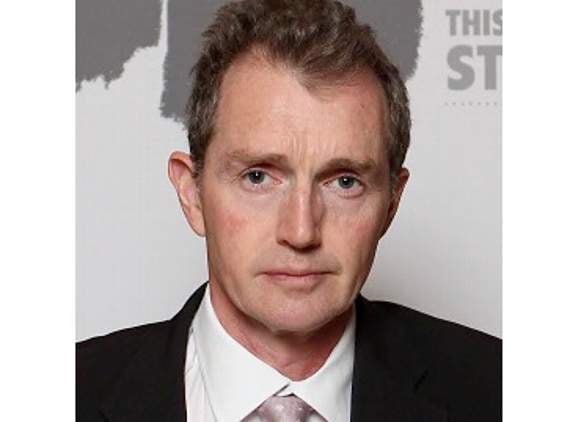 Monmouth MP David Davies.
Subscribe newsletter
Subscribe to our email and get updates right in your inbox.
PROPOSALS for a bypass at a traffic-choked town have moved a small step closer, thanks to part-funding for a report into the congestion problems.
Gloucestershire County Council (GCC) has announced it will part-fund the next stage of a key transport study outlining potential solutions to chronic traffic congestion and air pollution in Chepstow, including a bypass.
The report will cost somewhere between £400,000 and £1.2m.
Monmouthshire County Council and GCC jointly funded the initial Welsh transport appraisal guidance (WelTAG) study, which examined the wider issues and impacts for the A48 corridor between Lydney and Chepstow.
And both authorities are now seeking support from the governments in Westminster and Cardiff Bay to help fund the rest of the costly second phase known as WelTAG2.
Monmouth MP David Davies described GCC's funding contribution as a "chink of good news" having expressed disappointment at the refusal by a regional transport body to prioritise the Chepstow bypass scheme.
Mr Davies was previously told by Wales Office officials that progress towards a bypass would be "more likely to advance" if it had the backing of the Western Gateway Sub-National Transport Body (STB).
Formed on a voluntary basis by nine English local authorities under the Cities and Local Government Devolution Act 2026, the role of the Western Gateway STB is to provide "strategic leadership" when discussing transport infrastructure requirements with government.
In a letter to Mr Davies, GCC confirmed it submitted an Expression of Interest to the STB for Chepstow bypass.
But the STB Board refused to list the bypass scheme as a priority for the Department for Transport's Large Local Majors investment funding programme.
"It is bad news that the bypass is not being considered a priority," said Mr Davies. "The letter implies to me that roads crossing into local authorities which are outside the area covered by the Western Gateway Sub-National Transport Body are probably disadvantaged.
"There are some chinks of good news. Gloucestershire County Council has agreed to make a financial contribution towards WelTAG2 in the 2020/21 financial year and there is a hint the STB may look again at the bypass after 2025, although this is still too far ahead in the future."
A bypass around Chepstow to divert traffic travelling between the Forest of Dean and M48 Severn Bridge junction away from the A48 at Hardwick Hill was, Mr Davies said, the only long-term solution.
However, he accepted it was not a "quick fix" and said there was a "strong" argument for introducing extra train services in the area - particularly from Lydney and connecting towards Bristol.
"The Department for Transport is committing £500m to develop railway infrastructure projects across England and Wales. I think there could be a really good opportunity here to make a case for allocating some of that funding towards extra train services from Lydney in view of the chronic traffic congestion and air pollution problems blighting Chepstow," said Mr Davies.
"The current timetable suggests there are gaps in service between Lydney and Severn Tunnel Junction. It is also not possible to travel direct to Bristol from Lydney without involving a change and subsequent wait for a connecting train.
"I have therefore written to Transport for Wales to ask if any consideration has been given to introducing more trains on the Lydney route, with connections to Bristol, and what the cost would be."
Finding a way to reduce the price of train journeys on this route could make it even more attractive to commuters who want affordable and greener alternatives to driving, he added.
Comments
To leave a comment you need to create an account. |
All comments 0