Green project to boost tributary brook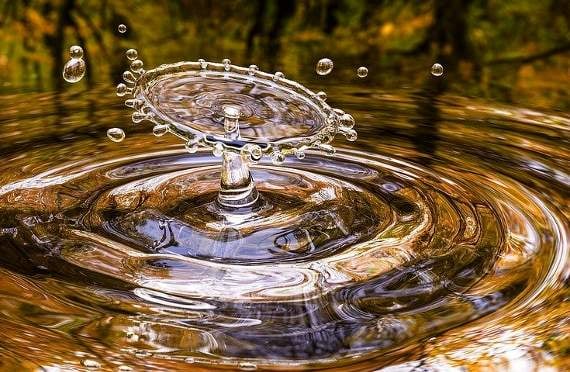 *stock image.
Subscribe newsletter
Subscribe to our email and get updates right in your inbox.
A NEW project will help rewild a tributary of the River Severn which was straightened and lost many of its natural features to industry.
Cinderford Brook, which flows through Ruspidge Halt, will be restored by creating meanders and different types of flow.
Fish passes are also to be installed on weirs downstream of Cinderford to allow spawning upstream.
Project management company Mott MacDonald, working with the Wildfowl and Wetlands Trust and Five Rivers Environmental Contracting on behalf of Severn Trent Water, says it will help the brook accommodate a greater number of invertebrate species which will provide food for fish and birds.
"Cinderford Brook also suffers from low oxygen levels, and to improve this the project is looking for a solution to filter the outflow from the sewage works at Bilson Green through natural systems before entering the brook," he said.
"The likely solution will be the creation of a wetland habitat located in the field to the north of the sewage works where the outflow flows to down to the brook. This newly created reedbed will naturally filter the water and increase the oxygen levels within the stream.
"Three weirs downstream of Cinderford will have fish passes installed so that fish will be able to migrate upstream into the newly restored waters within Ruspidge Halt.
"We hope, through improving the water quality and creating a greater diversity of features within the brook, it will result in invertebrates, fish, birds and mammals using it on a regular basis."
Mott MacDonald has been appointed by Severn Trent to deliver an outline design for the creation of wetland and river restoration features as part of its national environment programme.
James Knightbridge, catchment management lead, said: "We need to find ways of managing catchments more efficiently and sustainably if we are to protect delicate ecosystems while continuing to enjoy uninterrupted public water supplies.
"Severn Trent Water is working with local stakeholders including the Gloucestershire Wildlife Trust's Wild Towns project, funded by the European Regional Development Fund amongst others, to ensure maximum benefits for the environment are achievable and sustainable."
Comments
To leave a comment you need to create an account. |
All comments 0