Bridge and road repairs are set to get the green light
Tuesday 17th May 2022 3:00 pm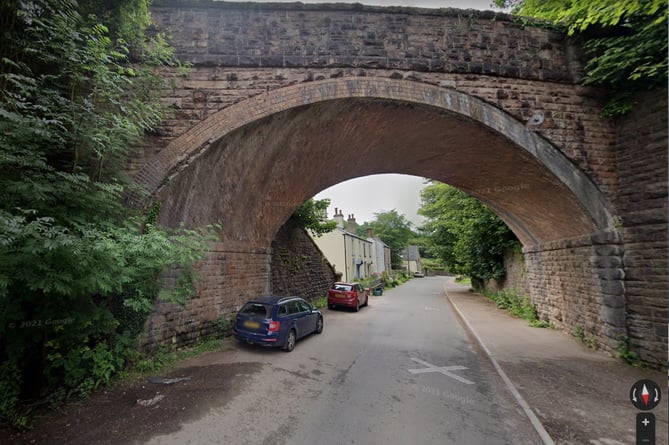 n The railway bridge in Newland Street, Coleford. Picture Google.
Subscribe newsletter
Subscribe to our email and get updates right in your inbox.
REPAIRS to a bridge in Coleford and road in Lydney costing around £200,000 look set to get the go-ahead from the Forest Council.
Officials say repairs to the railway bridge in Coleford and Mead Lane industrial estate in Lydney are needed with the bridge work "essential".
The council's cabinet was meeting last night (Thursday) as the Review went to press and was expected to approve both sets of repairs.
Brickwork on the underside of the bridge is cracked and if left unrepaired could result in masonry falling on pedestrians.
It is also recommended that a waterproof layer is installed on the surface of the bridge which was built between 1880 and 1900.
While that would be more costly in the short-term, it would ensure there was no repeat of the brickwork problems on the underside.
The repairs would have a lifespan of between 20 and 30 years.
The total cost of the measures, including road closures, would be around £126,000.
Some 1,248 square metres of roadway at Mead Lane owned by the council is in a poor state of repair.
Officials say there are letters requesting repairs from local businesses going back to 2007, indicating the council has previously done work or was aware that it was responsible.
The council's building surveyor has recommended full resurfacing.
Temporary patch repairs were made in July last year but without full resurfacing, the council is at risk of claims for damage to vehicles from potholes and loose stones.
The work is expected to cost around £70,000 but a budget of up to £100,000 has been set aside in case further problems come to light when digging starts.
Road maintenance is usually carried out by Gloucestershire Highways but an historical quirk means the bridge and Mead Lane are the responsibility of the district council.
Newland Street bridge was bought from British Rail by the West Dean Rural District Council in 1973, the year before it became part of the new Forest of Dean District Council.
The bridge was part of the title that later became part of the car park to the existing Coleford offices site, the Railway Drive car park and the cycle track to Milkwall.
The then Lydney Rural District bought part of the land at Mead Lane from Watts of Lydney in 1964 and another part from Allied Ironfounders the following year.
Comments
To leave a comment you need to create an account. |
All comments 0