MP is branded 'patronising'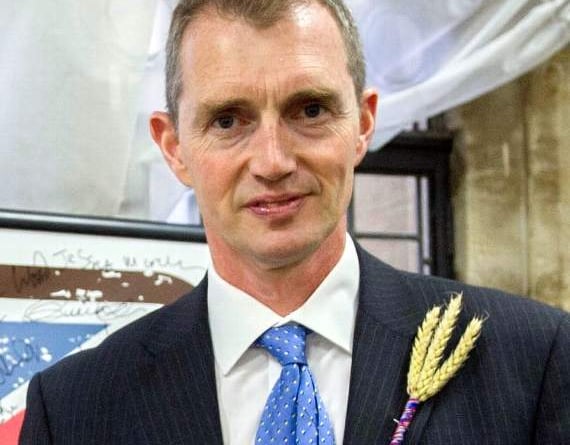 Monmouth MP David Davies David Davies was ushered off-screen after he checked his mobile phone live on air.
Subscribe newsletter
Subscribe to our email and get updates right in your inbox.
MONMOUTH MP David Davies was ordered off a live Sky TV interview outside the Houses of Parliament on Monday after the presenter branded him 'patronising' for checking his phone.
The Brexiteer Tory MP, who pulled out his mobile in the middle of a heated debate with Remain-supporting Redcar Labour MP Anna Turley, later defended himself on social media and said people could make up their own minds about "who was being discourteous".
He also accused Sky TV host Kay Burley of losing control of the interview.
Ms Burley ushered him off screen after he twice complained that he was not getting a chance to respond to the Labour MP's claims that leaving the EU would have a devastating impact on her North East constituency's economy.
Mr Davies pulled out his phone live on air and said: "I'll check my phone while you have a little chat ok, you carry on."
The Labour MP said: "Wow, this is an amazing way to debate," before Ms Burley told the Monmouth MP: "Let's not be patronising, that is completely unacceptable, please don't speak to her in that fashion."
He said: "I am not being patronising but I can't get a word in edge-ways here."
Ms Burley then told him he had been given his fair share of air time before shaking his hand and ushering him off screen, saying: "Thanks for joining us David."
Mr Davies tweeted afterwards: "I'm quite happy to retweet & let people make up their own minds as to who was being discourteous. No idea what Kay Burley was doing – thought the interviewer role involved keeping the debate under control."
Ms Burley responded by saying that viewers needed to watch the entire debate, rather than the minute-long clip being shared on social media before passing judgement.
Remain-backing Labour MP David Lammy called Mr Davies' behaviour "disgraceful", but Brexit-supporting broadcaster Julia Hartley-Brewer said he was "perfectly reasonable, respectful and polite throughout."
Comments
To leave a comment you need to create an account. |
All comments 0