Two are to contest Verderer election
Saturday 26th February 2022 12:00 pm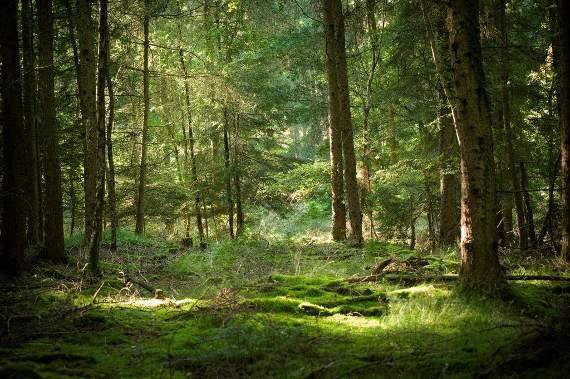 Subscribe newsletter
Subscribe to our email and get updates right in your inbox.
TWO people will contest next week's election for a new Verderer for the Forest.
Sue Middleton and Spencer Thomas will put their cases to potentially hundreds of electors at Gloucester Cathedral on Tuesday (March 1).
Mr Thomas comes from a family with strong connections to the mining and quarrying industries.
Ms Middleton was also born in the Forest and her parents were teachers in local schools.
He was one of the unsuccessful candidates in the last election for a Verderer in 2017 and says if elected this time, he will represent all Foresters.
Mr Thomas, who was born in Bream, said he has "strong views" about the future of the Forest.
He is particularly concerned about the "over-commercialisation" of the area.
He said: "I realise that tourism is an important part of the local economy but there has to be a balance.
"I am concerned about the Forest being over-commercialised."
Ms Middleton said: "I have always believed that our Forest is a very special place, but in the last seven years I have learnt so much more about our natural, built and cultural heritage because I have led the Foresters' Forest programme. It has been the best sort of apprenticeship to become a Verderer, protecting the 'vert and venison' of the Forest, because I now have a better understanding of what that means.
"I think it is important to realise that our Forest has always changed through history and it will continue to change in the future."
The election follows the death of Mr Maurice Bent of Ruardean, who was one of the four Verderers for the Forest of Dean.
The election is run under the auspices of the High Sheriff of Gloucestershire, Mrs Jane Tufnell.
She will administer the oath of office after the election is decided by show of hands.
Any elector in Gloucestershire – except for those in the cities of Bristol and Gloucester – may cast a vote.
The winning candidate will join the current Verderers who are Mr Rich Daniels, Mr Ian Standing and Mr Robert Jenkins.
The Verderers meet regularly at their court at the Speech House hotel.
They have a website: www.deanverderers.org.uk
Comments
To leave a comment you need to create an account. |
All comments 0