Reduction in numbers of boar in the Forest
Monday 13th September 2021 8:11 am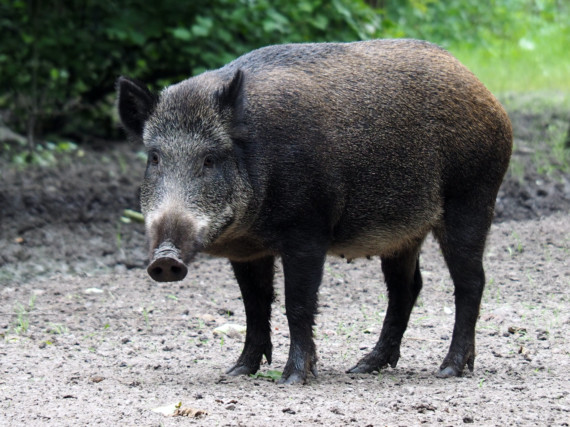 Subscribe newsletter
Subscribe to our email and get updates right in your inbox.
THE NUMBER of wild boar on Forestry England land in the Dean is at its lowest level in six years.A survey using thermal imaging estimates that there are 937 feral pigs in the Forest, although that figure does not include animals on private land.
The drop from the peak of 1,635 in 2018/19 is probably down to the cull carried out by Forestry England (FE) and the "huge number" of people who flocked to the Dean at the end of lockdown in February, said FE's most senior officer in the Dean, Kevin Stannard. There was also a drop in the number of traffic accidents involving boar which were reported to Forestry England.Mr Stannard, the Deputy Surveyor of the Forest of Dean "a corner has been turned" in controlling numbers.The organisation will continue the 'management' of boar numbers by culling until the target population of 400 is reached, he told the Forest Council's strategic overview and scrutiny committee.In 2015/16 the estimated population was 1,018 animals.Mr Stannard said: "The population of wild boar on Forestry England land has dropped to 937 "They reached a peak of 1,635 in 2018/19 and with sustained culling pressure and possibly the huge number of people in the Forest at the current time the population has reduced over the last two years down to below 1,000. "That is still in excess of our target population of 400 so we will keep up the management of feral wild boar until we start getting down to 400 but we have now but we have now turned that corner and the population would appear to be coming down."The drop in numbers could have been accelerated by returning visitors displacing and dispersing the animals, he said.He told councillors: "While the woods were empty for various times of the year, they have been exceptionally busy at other times - so the 937 reduction could be as much to do with displacement and dispersal due to very high numbers of people in the woods. "We started the survey in March just after the end of the February lockdown when the Forest was packed with people. That may have had an impact." He added that "culling pressure will be maintained into the foreseeable future."There were 71 road accidents involving boar reported to FE last year, compared with 81 the year before.There has also been a call for visitors to the Forest to be aware of hygiene procedures to prevent the spread of a deadly disease, should it arrive in the area.
Comments
To leave a comment you need to create an account. |
All comments 0