Sammy snapped with 'biggest fish' yet!
Thursday 28th April 2022 4:00 pm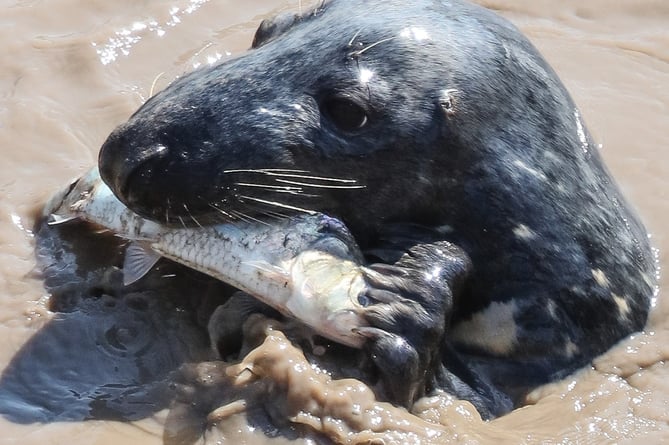 n Local celebreity Sammy the Seal was photographed showing off his fish catching skills this week. Pics: Robert Channing/Facebook
Subscribe newsletter
Subscribe to our email and get updates right in your inbox.
'SAMMY the Seal' and his chums have wowed watchers this week with their fish-catching skills in the River Wye at Chepstow - as captured by local photographer Robert Channing.
Robert posted the pics on the town's community Facebook page and said: "I truly believe these are the best seal pics I've taken of Sammy, Pebbles and the Dad with the biggest fish I've ever seen, all over the past two days…
"I believe the seals have done more for tourism than anything else this year, long may it continue."
Hundreds commented on the "stunning" and "magnificent" shots, with one poster saying: "After all the bad news in the world, these photos cheer us up."
Another added: "Fabulous, what a wonderful full larder these creatures have, and your photos allow us to be part of this everyday story. Thank you."
"Show time" is best at Wye Bridge at low tide, says Robert, who revealed that Sammy's favourites are "salmon, mullet and rad".
Some posted concerns that the seals were hitting fish stocks, with fishermen and netters on the Wye and Severn estuary in Wales currently banned from keeping any salmon they catch.
But Robert replied: "The seals are part of the balance of nature; man has over-fished the rivers, not seals."
Comments
To leave a comment you need to create an account. |
All comments 0