Shoppers' fury over Aldi blow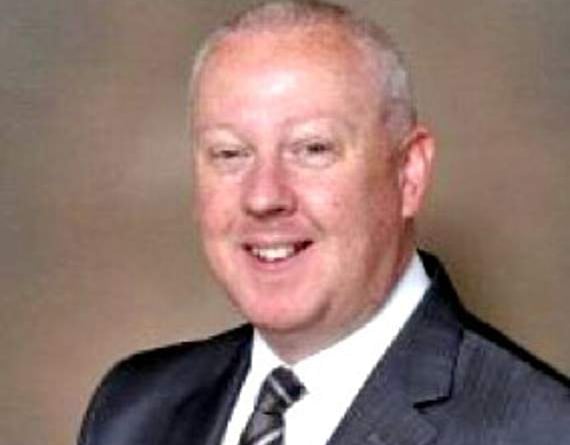 •Coleford mayor Nick Penny says the quashing of the Aldi plan is "extremely disappointing".
Subscribe newsletter
Subscribe to our email and get updates right in your inbox.
SHOPPERS have voiced their anger after planning permission for a new Aldi store in Coleford was quashed by a judge, landing taxpayers with a £35,000 court bill.
Some have even called for a boycott of the Co-op's own town store after its owners successfully challenged a Forest of Dean council decision to permit the rival Aldi oulet on undeveloped land at Tufthorn Avenue.
High Court judge Mr Justice Singh ordered on Friday (August 4) that Mid-Counties Co-operative's £35,000 court costs should be paid by the council after ruling that it had failed to fully address the retail impact of a new store on town centre trade.
Furious Coleford residents took to the "We Want Aldi" Facebook page to express their dismay at the news.
Greg Woodhouse posted: "Vote with your feet and stop shopping at Co-op," while Mandie Adams said: "Gutted, I will never shop in Co-op again."
Oliver Matthew Tate posted: "Thanks a bunch Co-op, scared of a bit of competition and to top it off you get your costs paid for from our council tax! Good bit of community work Co-op."
Mike Bick added: "So many people shop in Ross, Monmouth, Lydney, Chepstow, all busy places on a Saturday, but Coleford is dead," while Theresa Buck said: "Everybody needs to boycott Co-op."
Nicki Doke posted: "Coleford is now dead in the water, let's hope Co-op are satisfied." Marilyn Maguire added: "We need more choice," while Simon Merrick said: "Very disappointed... Coleford will never progress as a town."
Town mayor Cllr Nick Penny, who backed the Aldi plan passed last year, told the Review: "It's extremely disappointing that Coleford is not going to get a low cost retail store. The town council supported the Forest council in backing the Aldi bid, as we think it's vital that we get retail investment to stop people leaving the town to shop in Monmouth, Lydney and Ross.
"It's very disappointing that it has been overturned and there's a £35,000 bill, because legal opinion was sought and it indicated that the Tufthorn site was valid for a new store.
"Hopefully this is not the end of Aldi's interest. They say they've been overwhelmed with support and have never seen such backing for a new store from local people, so hopefully they won't give up the fight.
"The Co-op don't seem to be opposed to a competitor in principle, as they said they had no opposition to a store next door in the town centre.
"But that site doesn't fit Aldi's market model regarding available space, which is why they went for the Tufthorn site. And although it's on the edge of town, we believe it would keep people shopping in Coleford and bring people here.
"The plan has now been returned to the district council and my reading is that planners need to strengthen their arguments to prove the benefits for the town at large."
Mid-Counties Co-operative argued that councillors should not have granted permission at Tufthorn Avenue when there was a vacant town centre site available.
The judge rejected this, but said the impact of a new store on town centre trade should have been tested more fully and a 2015 planning permission refusal for the same site had also not been addressed.
Cllr Richard Leppington (UKIP, Bream), Forest Cabinet member for development, asset management, planning policy, infrasctructure and housing, said: "This is obviously a disappointing decision for us as the council felt this was the right thing for the town. We will carefully consider the judgement in our future redetermination of the application."
Comments
To leave a comment you need to create an account. |
All comments 0